Thank You to Our Calendar Sponsor: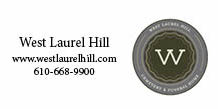 Dec
7
Thu
2017
State of Our Streams

@ Narberth Borough Hall
Dec 7 @ 7:00 pm – 8:30 pm
State of Our Streams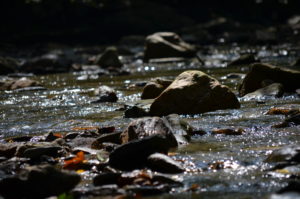 Thursday, December 7th
7:00 P.M. Narberth Borough Hall
The Conservancy staff and Philadelphia Water Department's Chris Anderson will examine the fundamentals of our region's most precious natural resource – our water. During the event we will discuss actions you can take on your property to improve water quality in your neighborhood. At the end of the event there will be an opportunity to sign-up for a Stream Smart Stormwater House Call, a free program designed to help local residents better manage stormwater. Visit the Stream Smart website for more information. Light refreshments will be served.
Dec
12
Tue
2017
Generating Momentum: How to Drive Community Action

@ St. Joseph's University
Dec 12 @ 9:00 am – 3:00 pm
Generating Momentum
How to Drive Community Action
Join us on Tuesday, December 12th for our workshop focused on inspiring communities to act on stormwater management issues. The event is free and will be held at St. Joseph's University. Lunch is included.
Keynote Speaker: Maya K. van Rossum, Delaware Riverkeeper: The Green Amendment: Securing Our Right to a Healthy Environment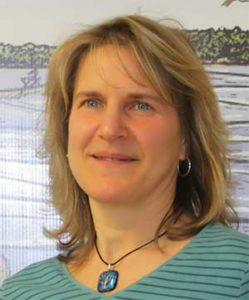 Maya K. van Rossum is the Delaware Riverkeeper and leader for the Delaware Riverkeeper Network.  The role of the Delaware Riverkeeper is to give the Delaware River, and the communities that depend upon it and appreciate it, a voice at every decision making table that could provide help or do harm. The Delaware Riverkeeper Network has its main office in Bristol, PA and can be found on the web at www.delawareriverkeeper.org.
Van Rossum, an environmental attorney, strategist, community organizer, facilitator, coalition builder and manager, has led DRN for over 20 years. As Delaware Riverkeeper, she organizes concerned citizens, testifies before state and national governing bodies, oversees DRN litigation, and watches over the Delaware River and all of its tributaries. Through appointments by governors and agency heads, she has played a role in shaping water quality, quantity and habitat policies and regulation in the Delaware River watershed for nearly two decades.
Bruce W. Hardy, Temple University: "Strategic Communication and Behavior Change."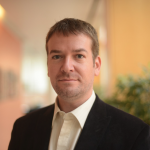 Bruce W. Hardy is an assistant professor in the Department of Communication and Social Influence at Temple University. Prior to joining Temple in July 2015, he held positions at University of Pennsylvania and Louisiana State University. His primary focuses are science, health, and political communication; knowledge acquisition, opinion formation and behavior; emergent technologies and society; and advanced research methods. His work has been published in numerous academic journals, including Science, Proceedings of the National Academy of Science, Environmental Communication, Public Opinion Quarterly, Journal of Communication, Communication Theory, and Political Communication. Hardy's research has won national and international scholarly awards from the American Publishers Association, the International Communication Association and the National Communication Association. He is also a Distinguished Research Fellow with the University of Pennsylvania's Annenberg Public Policy Center.
Christopher Anderson of the Philadelphia Water Department & Maggie Rwakazina, AICP of Trans Pacific Engineering present:
Finding Common Ground: Challenges & Success in Maintaining Watershed Partnerships Through Long-Term Training & Processes
Complex watershed planning goals, such as improving watershed health and the responsible stewardship of water resources, have no easy or short-term solutions. Challenges stem from an evolving  framework of regulations, relationships, and resources. Philadelphia's integrated water resource management approach has centered on public outreach, partnership-building, scientific monitoring and planning analysis. Join us for a collaborative and interactive discussion on maintaining partner engagement through a long term planning process.  We will use role-playing scenario to build on the knowledge and experience of both the facilitators and participants. Local case studies and academic research will be presented to assist in our problem-solving.
Rachel Hogan Carr, The Nurture Nature Center
Building community resilience to hazards means that residents and community leaders must have knowledge about their risk and the steps they can take to reduce it. But talking about environmental hazards and risk isn't always easy.  How can communities engage with residents to help them understand risk, and how can communities build a culture that is risk-aware and ready to plan and respond accordingly? Rachel Hogan Carr, Executive Director of Nurture Nature Center, will discuss strategies residents and leaders can use to communicate risk and build support for preparedness and planning actions.
Presented by: